My brother used to go to Savannah (from Atlanta) every March just to make sure that Spring was on the way.
I wish you all could come to visit here to see spring in the smallest details.
I would show you what I found this morning:
The first gaillardia blossom
The first Gerbera daisy
Open blooms on Knockout
One white rosebud on 'Sombreuil'
Emerging foliage on Persian Sheild
All the little clumps of Bath's Pinks in bloom
Fat buds on the asiatic lilies
I would show you the carpet of petals underneath this wisteria as it starts to shed, just since yesterday: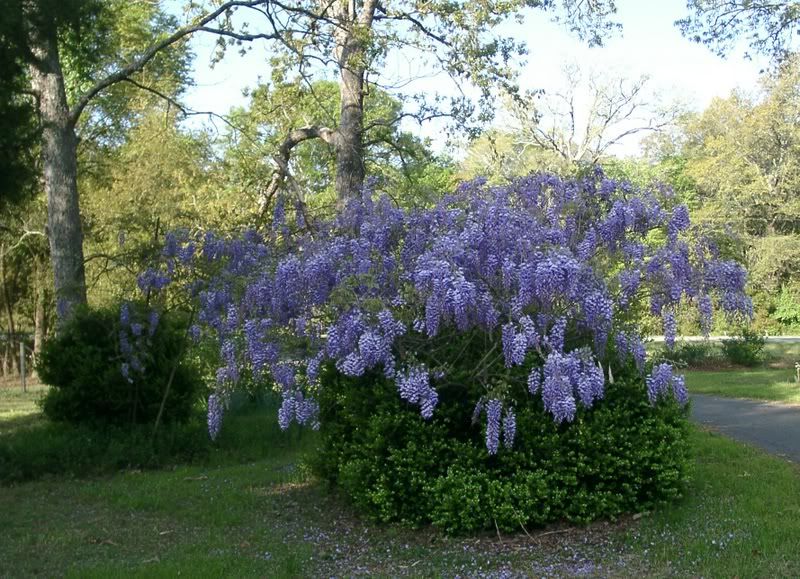 I would show you larkspur and poppies coming into bud with similar seedlings just coming up in other places.
We could talk about the 7 buds on a long rose cane I pulled over and tied so it would throw new sprouts.
You'd get so tired, I'd have to let you sit here and rest while I pulled weeds and tree seedlings: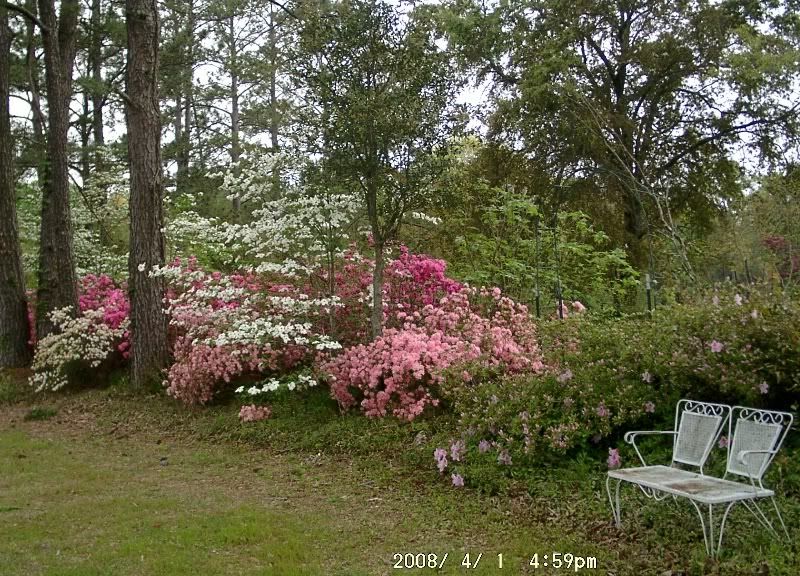 Coming soon to your garden, too. Spring!