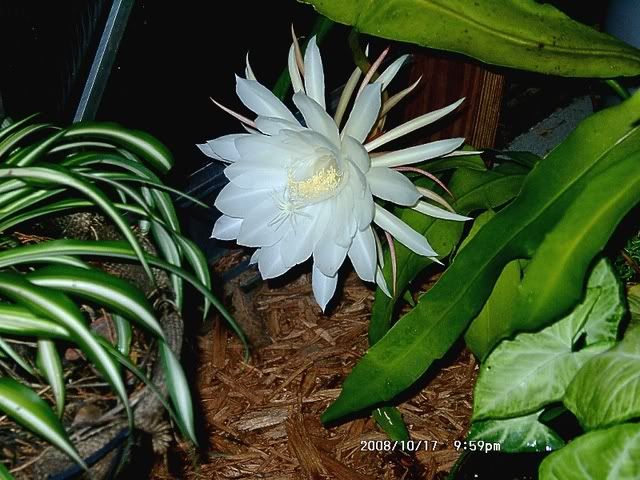 The first of 4 blooms opened tonight. When I last went to check at 11 pm, the Greenhouse smelled so good it made my head hurt.
I'm still gluing bark and fern and lichens and moss to the epi tree. It's been too hot to stand on a ladder in a hot greenhouse to finish it.
A new little pump refurbished the fountain which is now under a bench among the gingers and 'Black Magic' elephant ears. A purple pentas that was almost eaten by caterpillars has revived since I potted and brought it in.
By late winter it should be a real Jungle when seeds start sprouting for an early start, so I furnished the greenhouse with a little elephant stool to hold a mossy pot of Purple Heart, an old elephant planter that Mama had that may have been a chia pet, and a parrot cookie jar.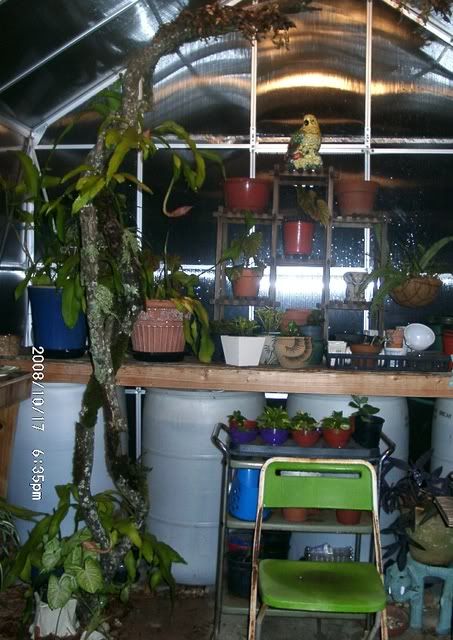 There are live tree frogs and anoles for the amusement of Inky, who prowls behind the potting bench.