I found this great contest.
Take a photo of your favorite, most beautiful indoor plant. Any living plant (not cut flowers) that currently lives inside can be the subject of your photo.
I took this pic on Saturday, when two butterflies turned up inside my little kit greenhouse. The sulphur paused on the foliage of a night blooming cereus (Epiphyllum oxypetalum). Not very pretty right now, the cereus, as the strong sunlight turns it yellow. They did better when they used to winter in the laundry room, until they grew too big.
There were blooms in October after I brought them into the greenhouse.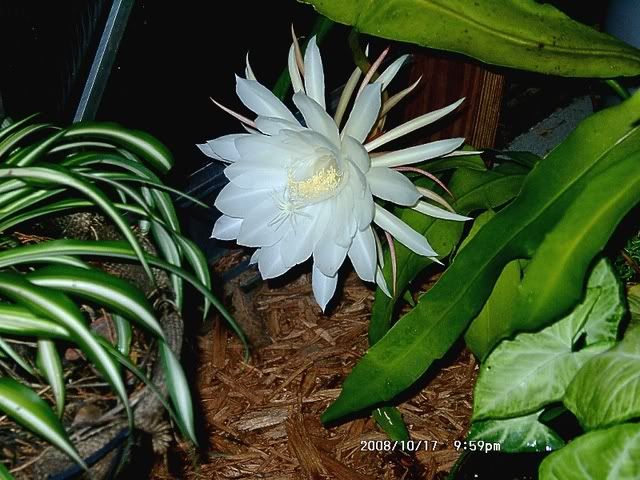 They spend the summer on the carport ledge.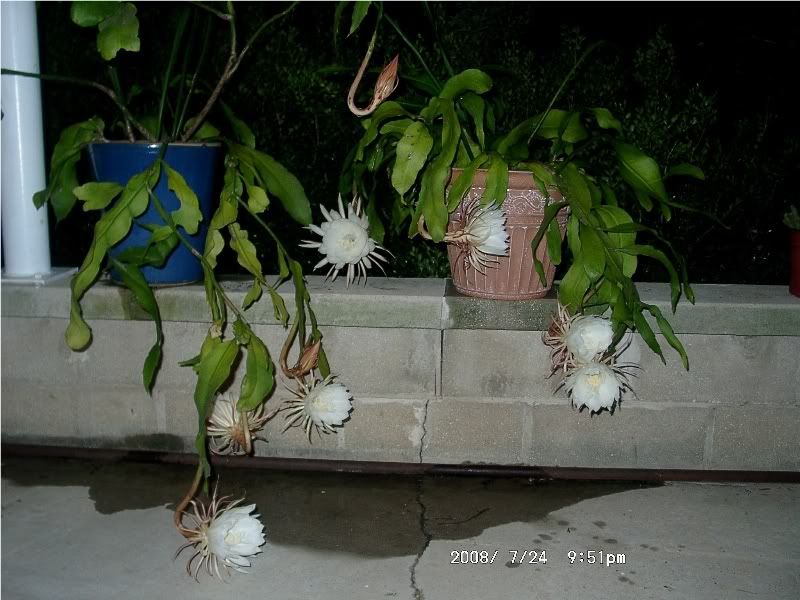 Thanks to Fern of
Life on the Balcony
for this contest.