Rearranged the shelving to allow better access on the north side. The walkway is a little easier to navigate.
A folding bamboo table adds a surface for greenhouse dining, or to stack books, or other temporary uses.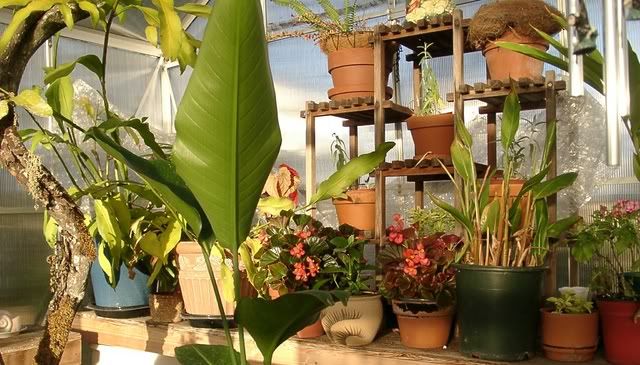 A old cedar plant stand added to the shelf over the water barrels gives height and extra shelf space.
Little fountain adds an aural sensory element to the greenhouse and a little humidity. The cat likes to drink from the running water.
I'm looking forward to time to start seedlings for the spring.