If you haven't planted all the poppies your heart desires, it isn't too late. Sprinkle seed on the snow (or soft, bare ground) where you want them to grow.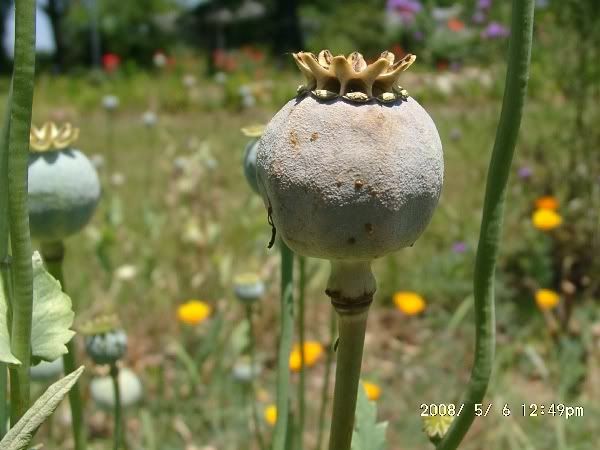 Poppy Pods
Breadseed/Opium/papaver somniferum:
I've read of someone claiming to have scraped seeds off a poppyseed roll and planted them. I would have thought that heat would destroy the potential to sprout, but that's what they claimed. These have huge, decorative pods and the seeds are edible.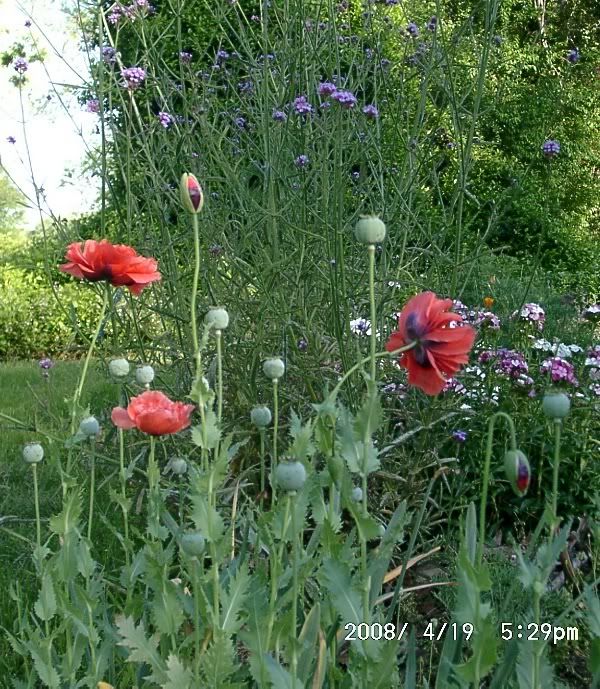 Corn/Shirley/Flanders/papaver rhoeas:
Pretty red poppies, sometimes other shades, that bloom nearly the same time as p. somiferum, but have different leaves and blossoms. The seed pods are small as compared to p. somiferum.
The California Poppy, eschscholzia californica:
California State flower, not just for West Coast gardens. Every year I appreciate them more. Some young seedlings lasted the whole hot, humid summer in my garden and are starting to grow now. New seedlings are coming up everywhere, as I have scattered the seeds with abandon. I have hopes of early bloom. Seed pods of California poppy are different than the others; they are long and thin. They explode, scattering seeds everywhere when dry.
Eschscholzia are a member of the papaver family.
Iceland/papaver nudicale:
You have to grow these to believe their beauty. I really began to appreciate them when I realized that my orange tulips lasted a few days and nearby Iceland poppies bloomed for a month, with a similar shape to the blooms and foliage that doesn't have to 'cure' for the next year. Just plant another packet of seed. Their petals are the most translucent and the colors are generally citrus shades and white. Really tiny seed pods.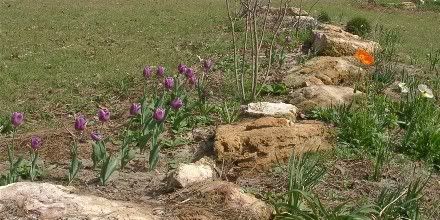 Purple tulips and violas with orange and white Iceland poppies