Stay healthy, spend wisely, find purpose.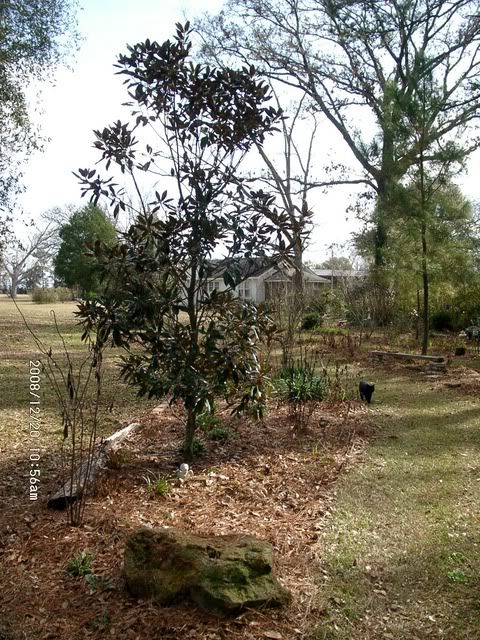 'Little Gem' magnolia in the Upper Garden 12/20/08.
Much of this cold day was spent on organizing my pictures. Lots more to do, including backing up 2008 on a Flash Drive. They seem to pile up, photos. Tags are helpful in finding things.
I'm resolved enough to have a 12/20/08 photo from a vantage point for every flower bed. Some have multiple pics. When a bed makes a momentous change, I'll record it. No need to record the azalea walk again until the show in late March. Portions of the azalea walk have other showtimes, like gardenias in June. The pics are tucked away by garden area. I hope to find them again.