Planted Parsley seeds today. Old folks said that parsley has to go to the Devil and Back before it germinates. I think that it takes about 2 weeks. I find it hard to believe the Devil is a week away; I thought he hung around all the time.
This time I had better sense than the time I planted parsley next to the birdbath. When black swallowtail larvae covered the parsley, birds swooped in for dinner and a drink. These are tucked in over next to some nectar plants.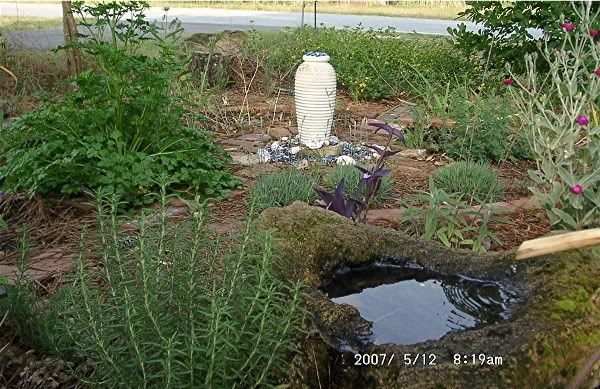 I planted zinnia seeds too, and transplanted 3 gaillardia from the herb garden into the Sunset Bed near orange roses and other delights.