Shade here ranges from High Shade under Pines to Dappled Shade under Pecans to Dense Shade under Oaks.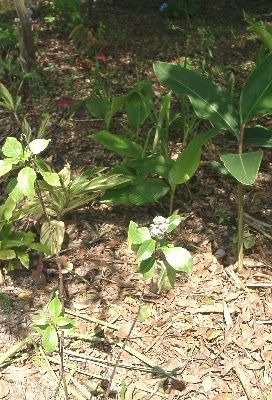 Rare blossoms on white Shrimp Plant, usually only seen in the greenhouse. Gingers that like a bit of shade work better than Hostas in this climate. Seen here: Varigated Alpinia and solid green. Curcuma is just emerging.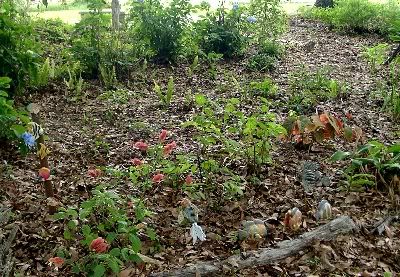 I call this the 'Aquarium Garden' because many of the plants have ocean names: Shell Ginger, Shrimp Plant, 'Minnow' daffodils have disappeared. Faux Fish line the edge. Ferns pretend to be seaweed.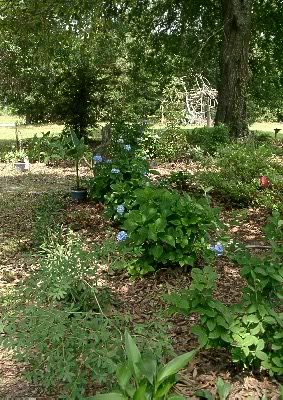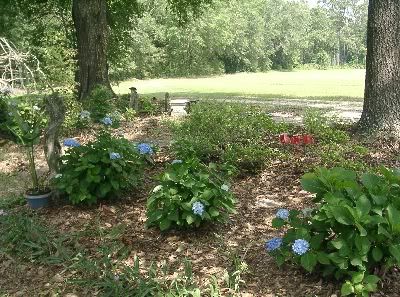 Tropical plants spending the summer in cache pots in edges of the shade garden include Heliconias and Bird of Paradise. Growing in the shade garden are Baptisia, Hydrangeas and Begonias, edged with Stokesia.Behind the Hydrangeas are azaleas and native hypericums.




Hydrangea Mariesii Variegata, great for shade even before blossoms; wonderful with Hosta Halcyon whose blue color is picked up in the blue striations in the hydrangea leaves.



Yesterday's post includes some plants in dappled shade.