Bengal Tiger doesn't seem to mind the heat that wilted the Black eyed Susans.
An' I asked this feller that was a-settin' beside me, I says
"Friend, what is it that they're a-hollerin' for?"
Well he whopped me on the back and he says
"Buddy, have a drink!"
Well, I says "I believe I will have another big Orange."
-- Andy Griffith, c. 1954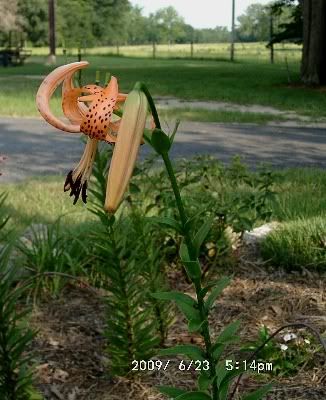 This lily was supposed to be pink. It will have to join all the oranges in a different bed. It isn't pretty with rose and pink roses.