When the old barn was torn down last winter and the area leveled, I scattered annual seeds that bloom in early spring as a meadow experiment.
Poppies, April, 2009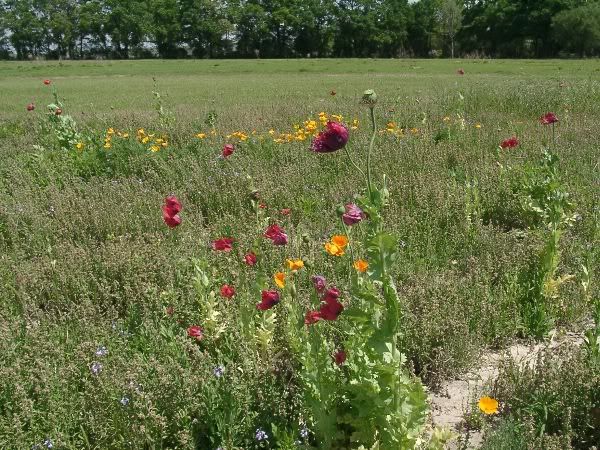 May blooms include Silene, Corn Poppies and California Poppies.
When weeds begin to overtake the remaining flowers, it's time to mow.
Cattle egrets followed the mower, delighting in the insects stirred up.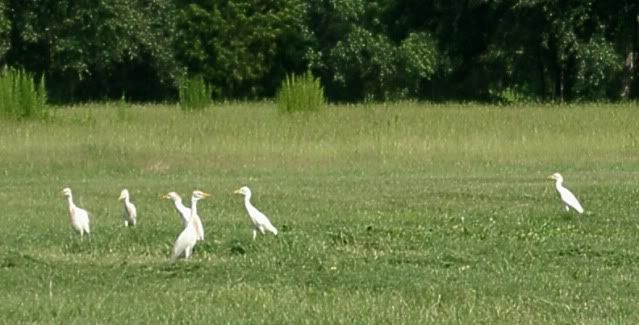 After the last mowing and first frost in fall, I'll scatter more seeds for next spring's meadow.