I guess one Curcuma blossom is as good as another, but I wanted to show you the 5 that are open now, not these from last year!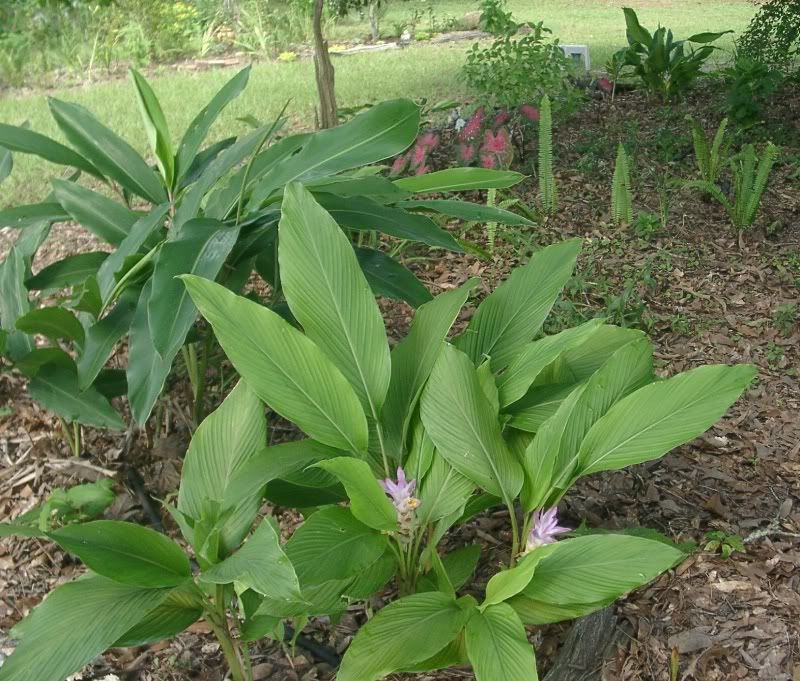 I'm having to improvise until the new camera arrives mid-week. We're tracking its progress down the East Coast.
I think this year's Ginger blooms are bigger than last, maybe because last year was droughty and we've had almost daily rain lately.
I wanted to show off the newly edged driveways, too, but you know how neatly edged grass looks. Centipede just goes crazy with adequate water, crawling over and through everything.