Paths through the garden may be paved, or grass, or gravel or a number of surfaces. I prefer broad grass paths because of the size of my garden and the ease with which grass grows here. Centipede grass does turn brown in winter or goes dormant in a drought.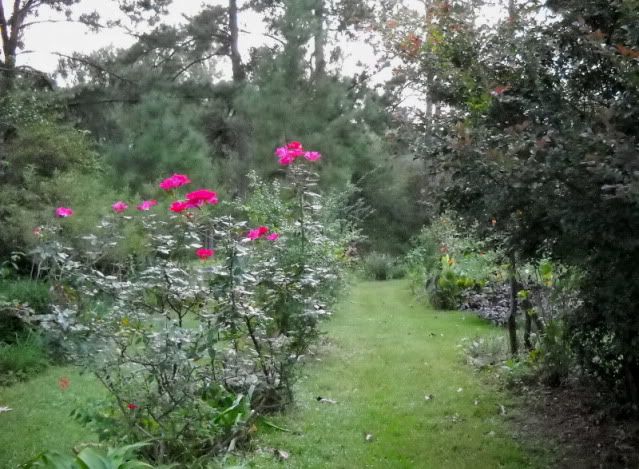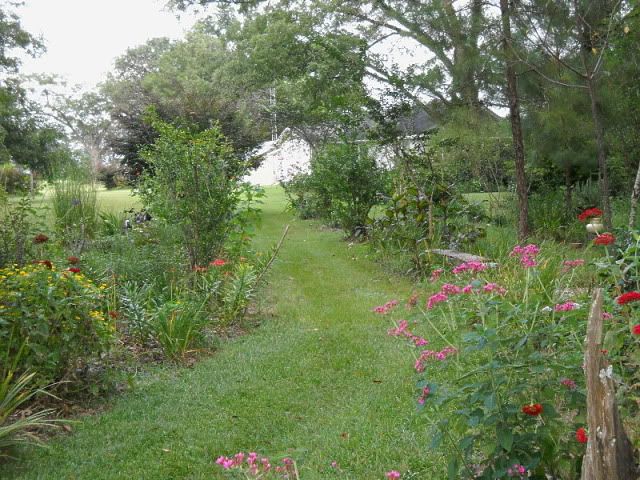 The next two are short paths though a bed, with stepping stones and mulch.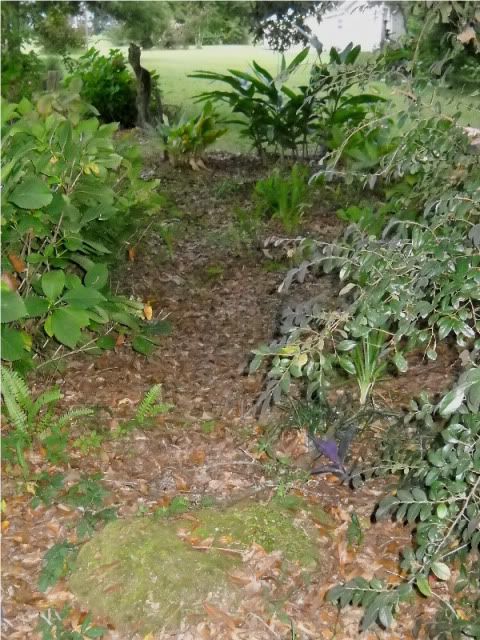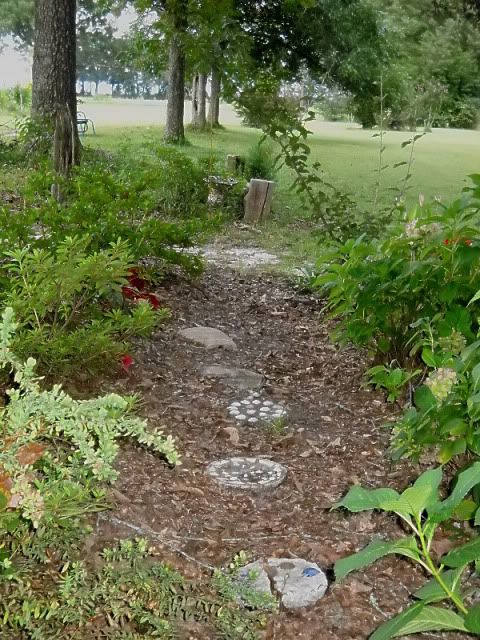 Little paths across an axis create easy access to another area.