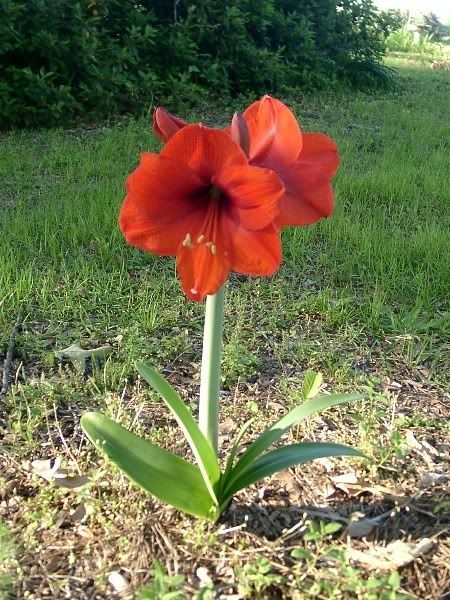 We can bring tulips to successful once-season bloom with great effort. We can plant a forced Christmas Amaryllis in the ground in south Georgia in the Spring and forget about it. Not quite as hardy as Crinums, they're still reliable here in zone 8b. Colder climates grow them in pots to bloom in winter by manipulating bloom times by allowing them to rest.
While the bulbs are very expensive to buy, Amaryllis can be easily grown from seed. Patience is required because the tiny seedling bulb has to grow to blooming size, which takes 2-3 years.
I don't know much, but I know whom to ask:
Simon Eade at the
Garden of Eaden
has a superb post on growing Amaryllis from seed. I've only used what he calls the "California Method" of floating seeds in a dish of water until roots appear, then potting up the tiny rootling.