"No Crinum ever died," or so says Billy Welch at TAMU. A few have sulked along the way and refused to bloom when not treated well.
Red Dirt Ramblings
wrote about crinums recently. I think
Meems at Hoe and Shovel
still has crinums blooming.
Following are some crinum pics from my summer garden from the past three years. All are either crinums that were here before me, or pass-a-longs from other garden friends. The two that I was sure of the name at one time, I have confused with one another and moved one of them.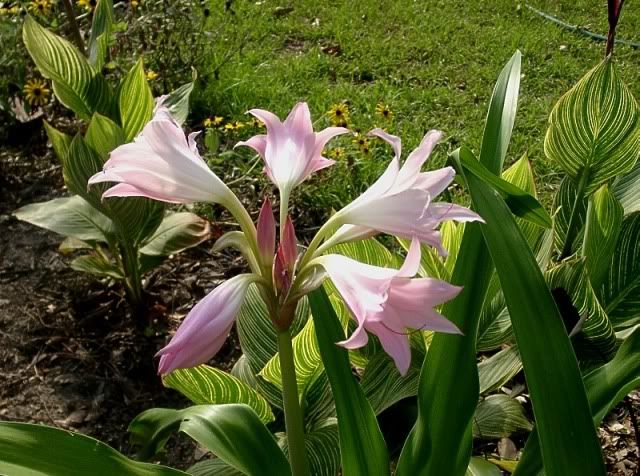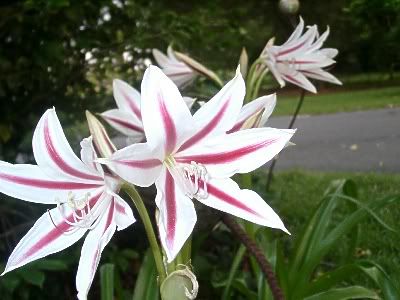 These Milk and Wine lilies have been here for seventy years.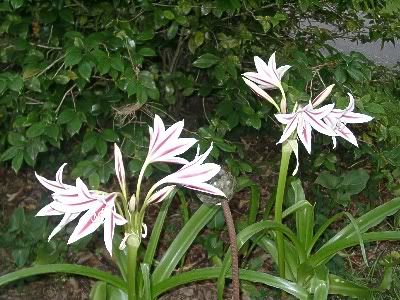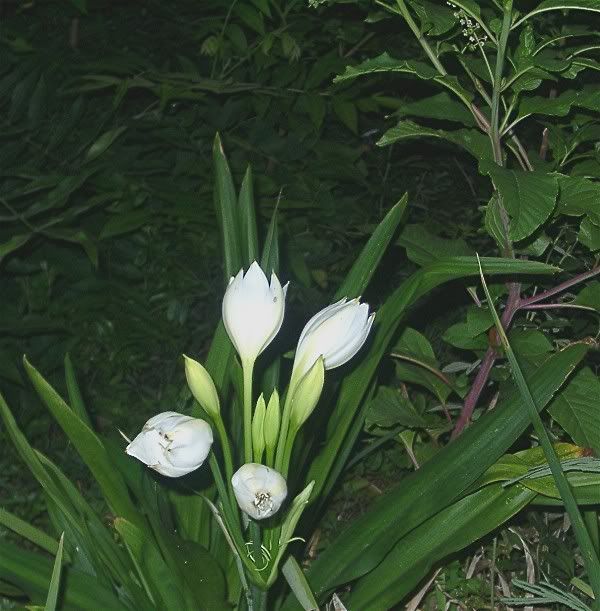 This crinum Jagus opens at night and has the sweet fragrance of vanilla throughout the next day.
Blooms last for a day; they bloom in sequence.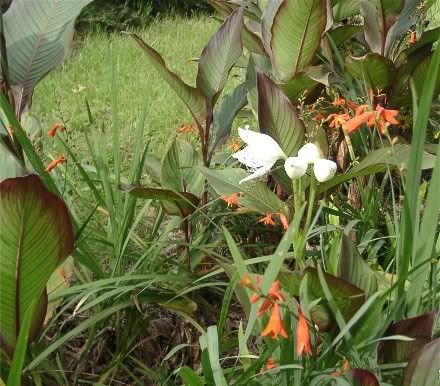 Crinums play well with other tropical bulbs like cannas and crocosmia.
The foliage of some crinums here has already disappeared. A few have foliage persisting, with leaf ends bitten by frosts. A hard freeze will blacken them. They are slow to emerge in spring.
This 'string lily' crinum plays well with colocasia.
If you're interested in real names of crinums, you can look for Marcelle's Crinums on the net, or Dr. Joe Shaw (Conroe Joe) who are two crinum experts -- Marcelle hybridizes, Dr. Joe identifies.
Elizabeth Lawrence wrote about Crinums. She addressed both
Crinums and other Amarylliads
which can be read on the TAMU site.
A search for 'Crinums TAMU' turns up crinums and other members of amarylliadaceae, more than can be imagined. There are 63 amarylliadaceae genera listed.