On a recent post, butterflies puddling brought questions. Frequently in warm weather I see little groups of tiny yellow sulphurs grouped around a wet spot on the ground.
The Butterfly Lady in this area, Julie Neel, tells in her lecture on butterfly gardening of having a bowl of wet sand to attract butterflies to puddle. It was never very successful until one day when her small grandson, helping in the garden, said, 'Nana, I need to go tee-tee.' She waved over in the general direction of the edge of the butterfly garden and told him to just go over there. Next thing, she looked up to see him urinating in the sand bowl. After that, the butterflies found it very attractive. Plain damp spots seem to work, too. Butterflies don't take baths.
Different butterflies are attracted to different minerals in the soil and nutrients in rotting fruit and animal dung. I found wonderful articles by CL Boggs, LA Jackson and CE Sculley where you can learn more about butterflies' puddling habits and how it affects their reproductive process. My links didn't work. These and many more articles can be found by searching for 'Butterflies Puddling' through Google or another search engine.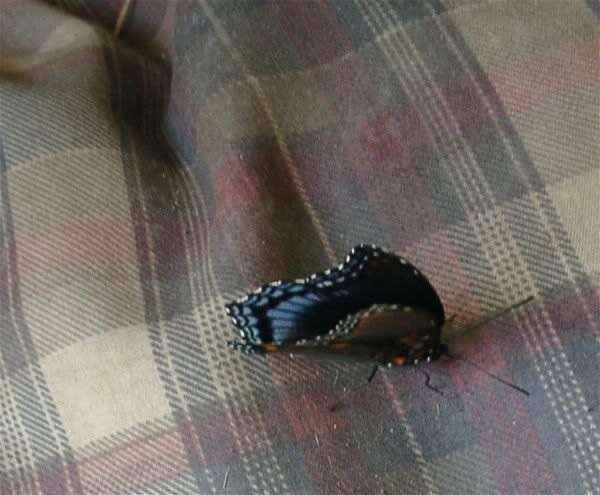 I've even seen Red Spotted Purple butterflies land on the dog's dirty bed and graze a while.