Meems, of
Hoe and Shovel
, whose garden is always an inspiration to me, suggested that we join her in Twelve Days of Christmas in the Garden. I interpreted this meme to display a year's worth of blossoms, going back to 2008 for some of my favorite pics along with more recent views. Right now the garden is in confusion: Hibiscus and Roses blooming alongside Camellias while we wait for that first freeze.
January: Camellia Mathotiana
February: Deciduous Magnolia
March: Azaleas and 'Baby Moon' daffodils
April: Larkspur, Spiderwort, California poppies, Sweet William, Nicotiana
May: Zebra Swallowtail on Lantana
June: Kniphofia and
Carefree Delight Roses
July: Tropicals, including Tibouchina, new this year.
August: Oxblood Lily
September: Candlesticks
Cassia alata joins zinnias in an early fall display of annuals.
October: Epiphyllum blooms in the greenhouse after blooming in July outside.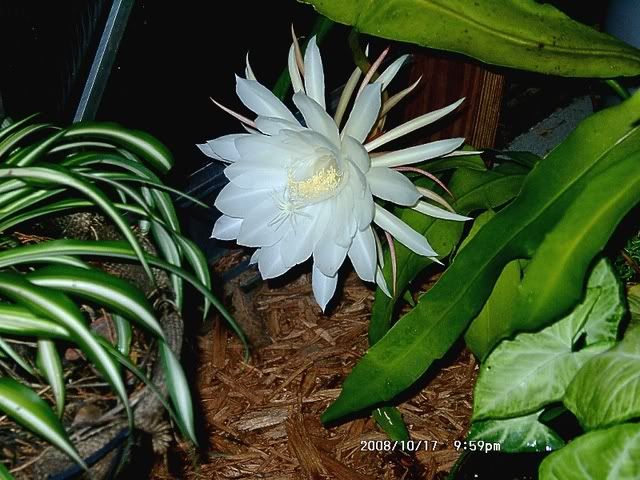 November: Violas
December: Paperwhite Narcissus