So far the latest informal poll shows that Pink Roses are considered by many to be their most romantic flower. DH notices that there are pink roses in the bed in front of the tractor shed. I prefer the brightest oranges and yellows of the beds in the front garden and the more purple toned pinks of Rose de Rescht and Reine des Violettes.
Carolyn's post on
Diversity
on Monday was illustrated by a Diversity of Pink Roses.
Among the Favs in my garden:
Belinda's Dream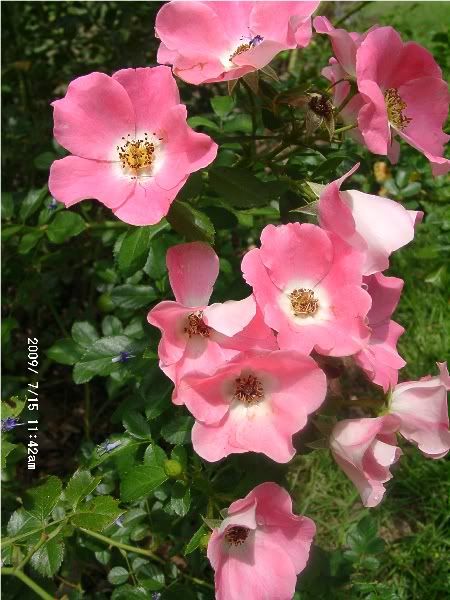 Carefree Delight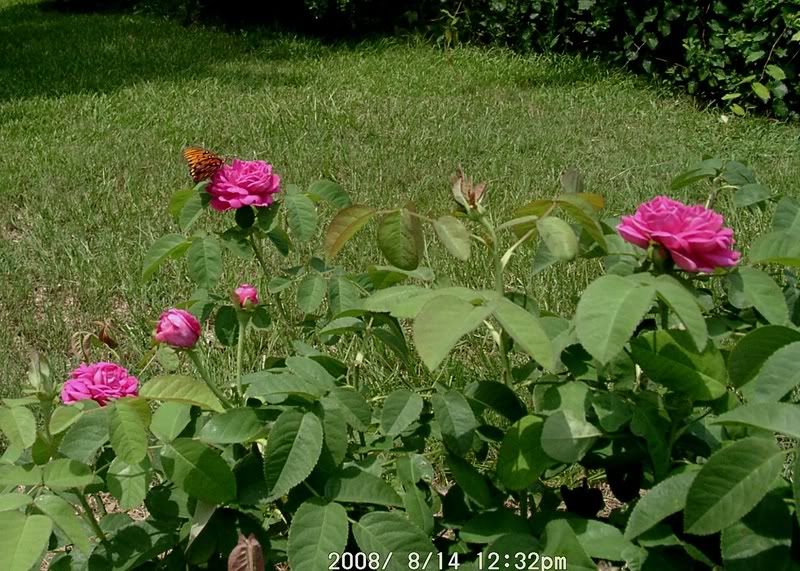 Rose de Rescht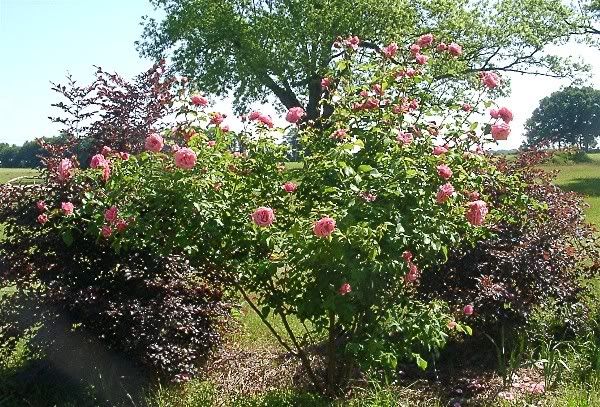 Gene Boerner

Nearly 50 years ago, my DH's only sister, then a teenager, had a tonsillectomy. As she roused from the anesthetic, her father asked her if she wanted anything. "Pink Roses!" she said, and he saw that she got them.