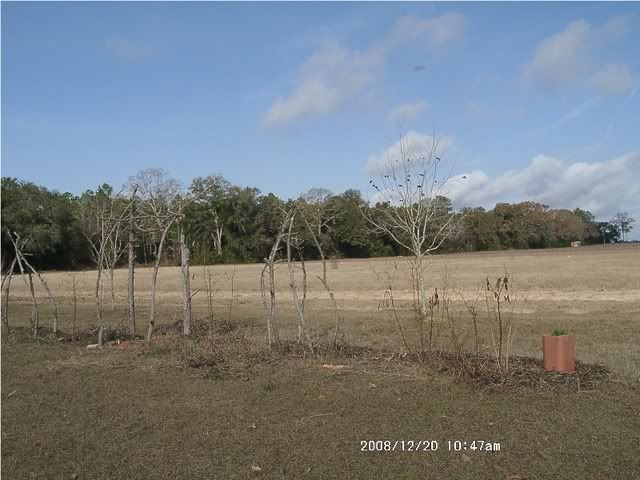 The Stick Arbor seemed like a good home for 'Red Cascade' rose when I planted it. I didn't know that Red Cascade prefers to grow horizontally along the ground like a groundcover rather than climbing an arbor. The rose can be encouraged to grow as a climber with hard encouragement.
It was cold and windy earlier this week but in a warm coat and goatskin gloves against the cold and rose thorns, Buffy and I undertook to corral that Red Cascade. We put two extra uprights to the west of the Stick Arbor and then made cross pieces by wedging them in and around the uprights, using the crosspieces to lift the rose canes as we went.
Since I have Buffy, everything takes twice as long, because Buffy helps carry tools, carries wood. Digging post holes is precarious, because Buffy may undertake digging too or remove the soil as it is being returned to the hole. You have to love a willing helper. See her in the distance?
Improvisational carpentry need not be elaborate nor complicated. A simple stucture of rebar and redbud weavers tied with twine supported cypress vine in the summertime.
The butterfly is brass.
The foliage on the left is Tete a Tete daffodils, to the right ebony spleenwort and in the background, rosemary. My rosemary rarely blooms.
Summer view of the cypress vine trellis, stick house in background.