Making Improvisational Carpentry structures in the garden can be as simple or as complex as the builder chooses. The basic idea is to use what is at hand or can be collected from discards.
Uprights can be wood or metal. I use rebar because this is the south and termites destroy many types of wood before a season is over. Flexible green sapling wood can be used to weave between the uprights because it doesn't touch the ground. The life of the wattle or trellis will depend on the wood used. Willow is popular. I use redbud because it is plentiful here, as are pecan sprouts. I've used pecan sprouts as uprights, but they either were eaten off at the ground by termites or the wind blew them down because they weren't far enough into the ground. The beginnings of an early wattle fence I started is below. Made of pecan saplings, it didn't last long.
You can find many ideas by typing the words: trellis, wattle, rustic
into a search engine.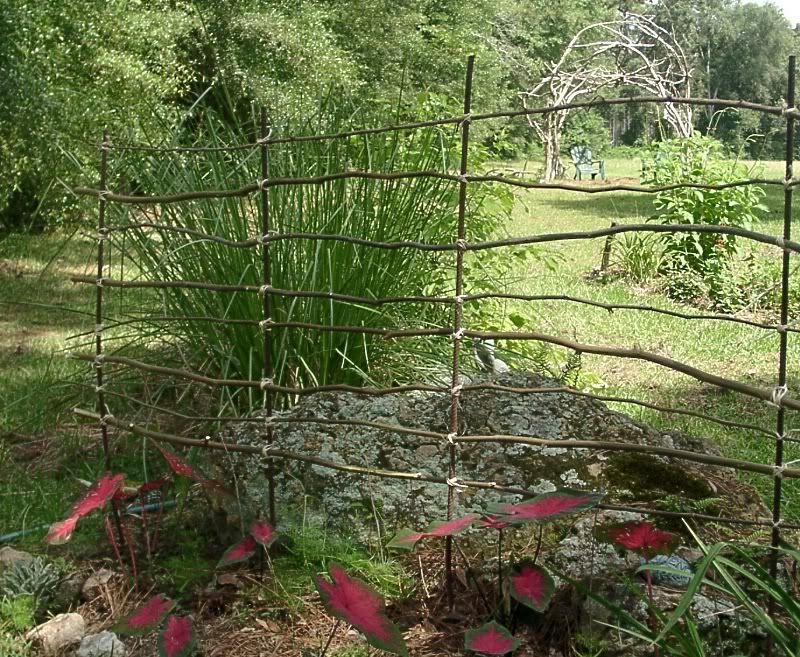 Above and below, you can see the joints tied with garden twine when the trellis for the Cypress vine was new in July, 2008. Redwood sprouts weave in and out of rebar posts. If there had been twice as many posts, the weavers would have stayed in place without slipping but I wanted a see-through effect with just enough support for the cypress vine.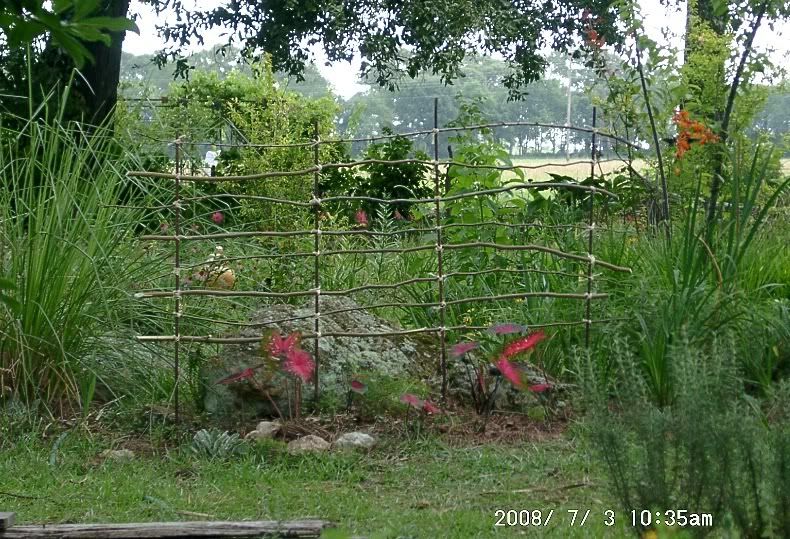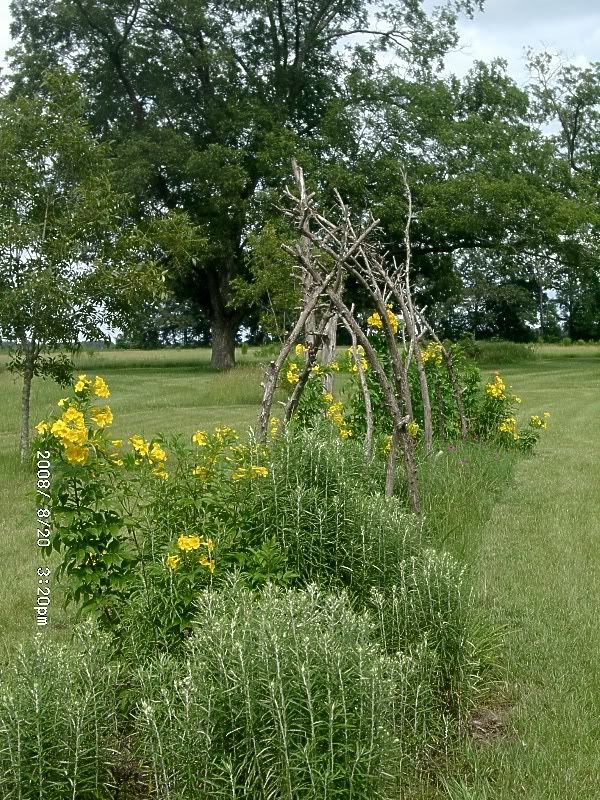 Esperanza and rabbit tobacco in the rustic trellis bed.
A structure can be as simple as a twig support for floppy flowers.
Wattle can designate an edge; here heart pine and oak prunings.