There's a new Poll on the sidebar with a large number of perennials, not nearly all. I tried to include those which grow in the largest number of US zones and around the world. I'm almost sure I left off your very favorite. You can tell us here. Please be sure to note your zone and location. Perennials for the PNW zone 8 act very differently in desert southwest zone 8 and my lower south zone 8.
Some perennial pics in my garden from the previous year, not on the list:
Stokesia, a native plant. It died back in Atlanta, stays green all winter here.
Ratibida, or Mexican Hats. I thought these were an annual, but there are clumps in front which stayed green all winter. Depending on their companions, I might like the yellow or the maroon better.
Kniphofia also stayed green all winter.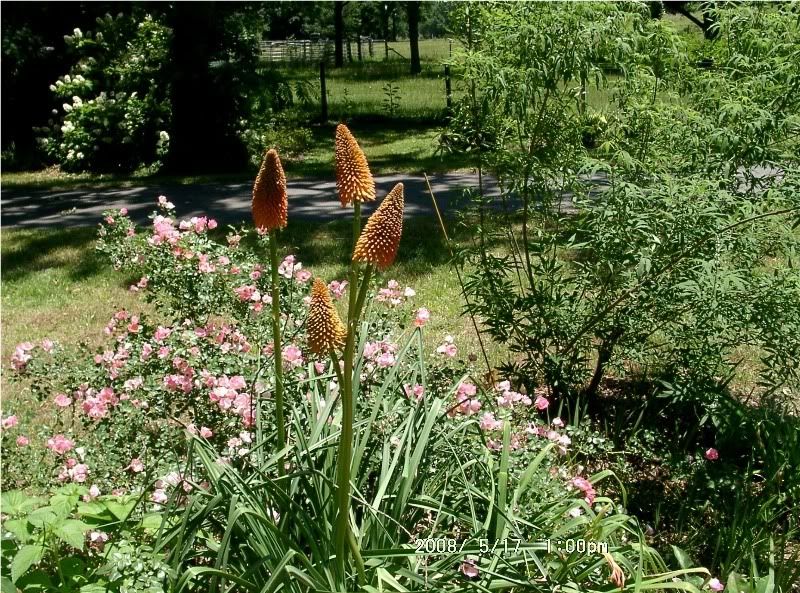 I have many cuttings rooting of Salvia farinacea, grown last year from seed. I can't wait to place them.
What are your perennial plans, come Spring?