Daylilies are blooming here and there are so many to show. When I went back out for the last pics, butterflies were diving in the daylilies. Tiger Swallowtails are back. So, I will try to show just the very best of the best and most interesting.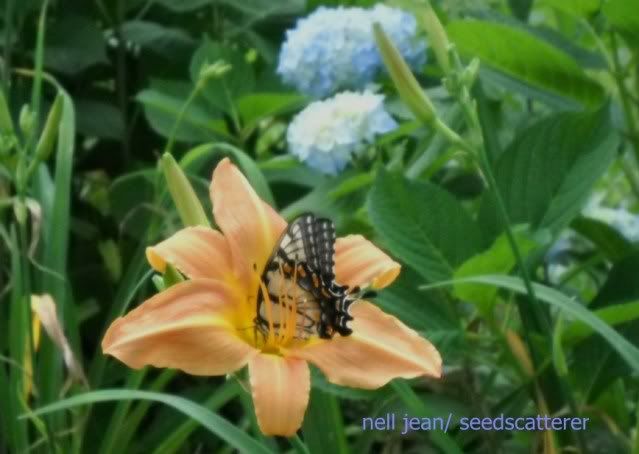 Male Tiger Swallowtail on 'Salmon Sheen'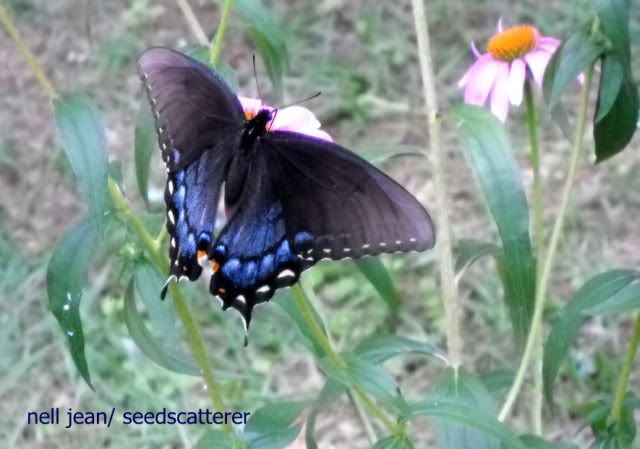 Female Tiger Swallowtail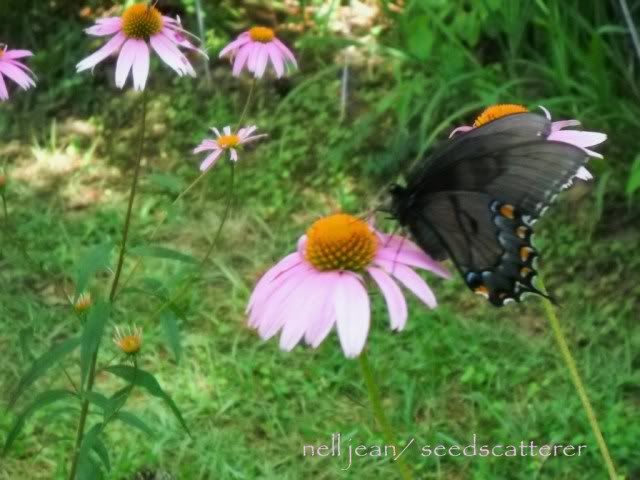 Female Tigers are easier to identify by their undersides.
Of maybe 100 pics, there are usually a handful of butterflies that didn't fly at the last moment. Once when I was trying to get the female Tiger, she flew right up in front of my face on a coneflower. Naturally at that distance she was out of focus.
Now to the rest of the daylilies.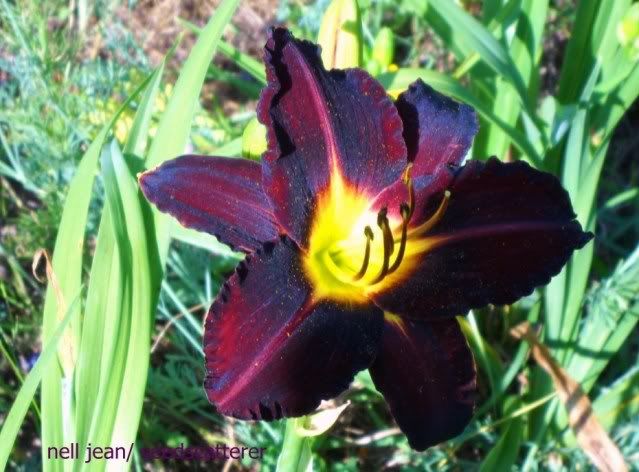 'Dominic' is the darkest in my garden.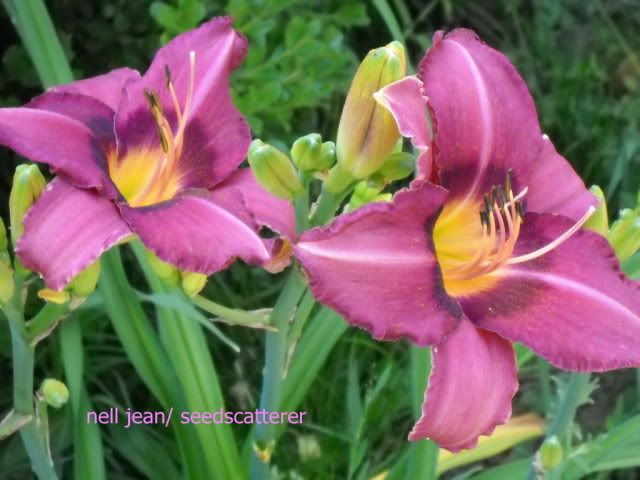 Byzantine Emperor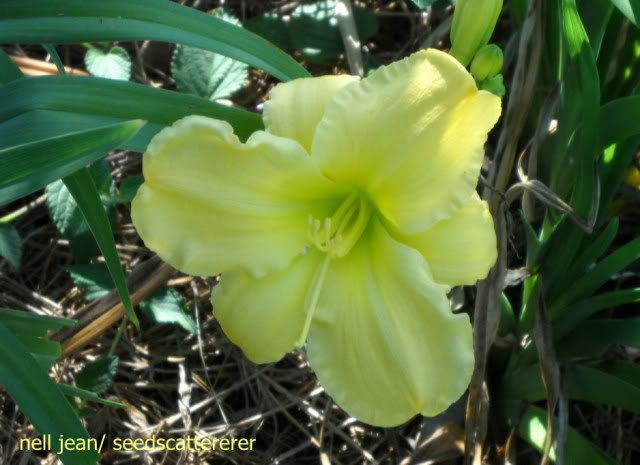 Elysian Field, a great pale yellow.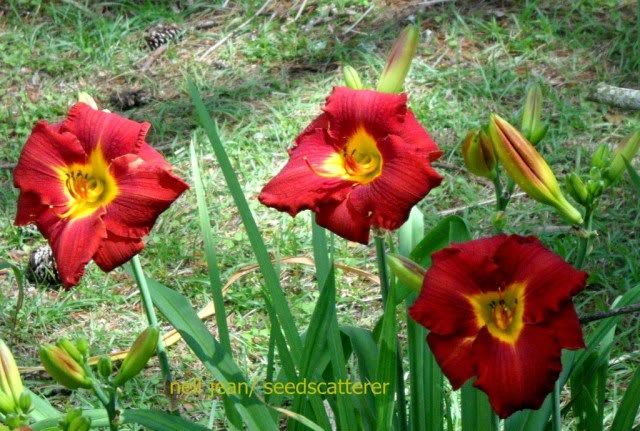 This is either Superlative or Kent's Favorite II.
They look so much alike I can never remember.
This is my own daylily, from seed collected in someone's garden.
Flowers and text from the garden of Nell Jean at
http://www.blogger.com/www.seedscatterer.blogspot.com
in the hot, humid depths of Southwest Georgia USA where Gardenia fragrance now fills the garden along with Magnolias.