When Susie and I visited the Butterfly Lady last month I never posted the pictures of her wildflowers. I hesitated because they are a month old, then remembered that many of these same wildflowers are just now starting to bloom in states farther north so they are still timely.
This was the reason we visited, to see native azaleas in bloom: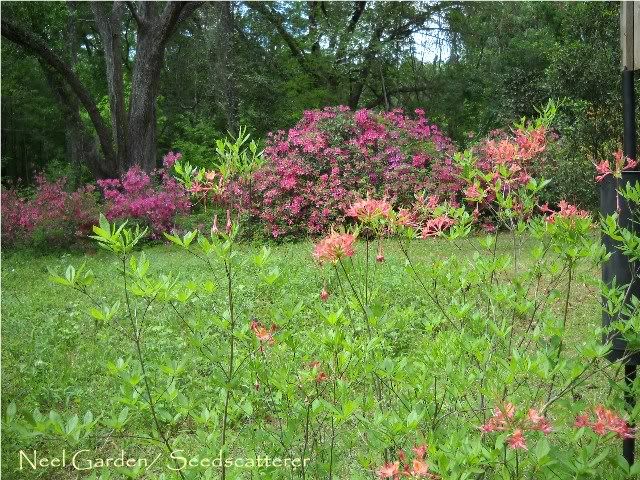 but we were treated to the native wildflowers as well: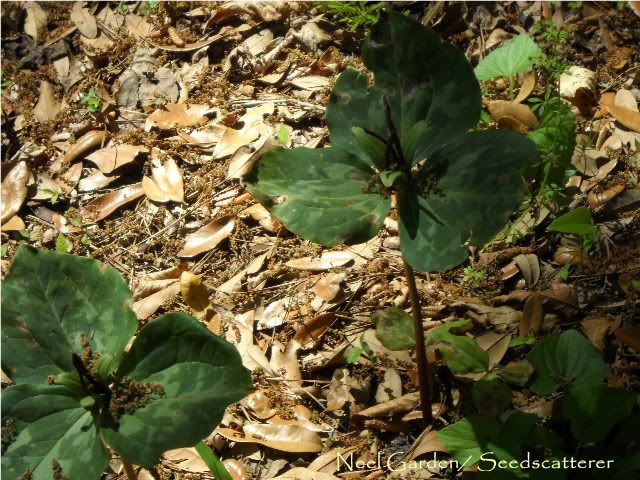 Trillium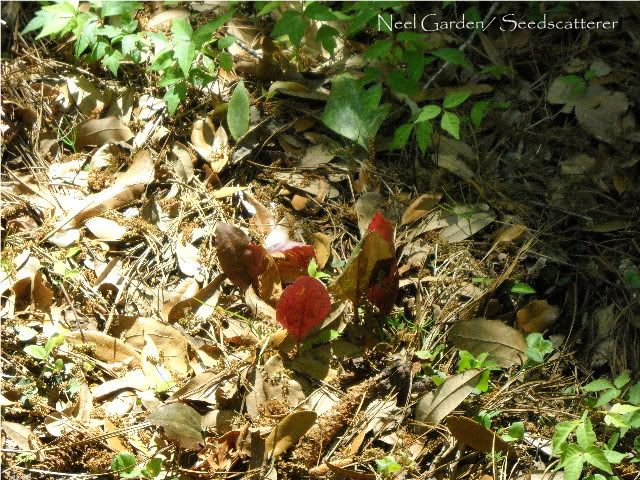 Wild Ginger
Bloodroot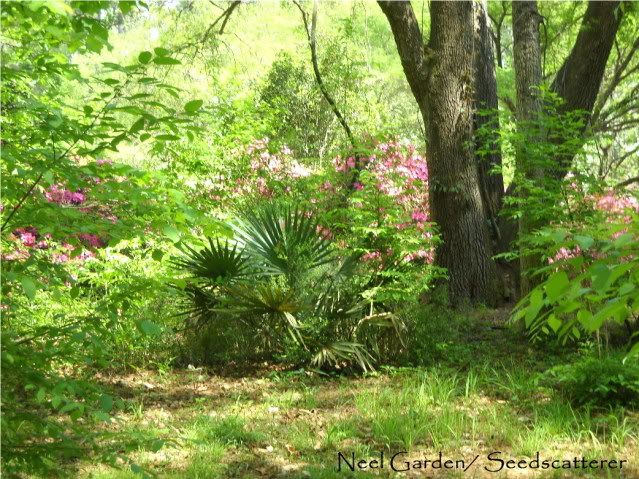 Typical South Georgia Garden Scene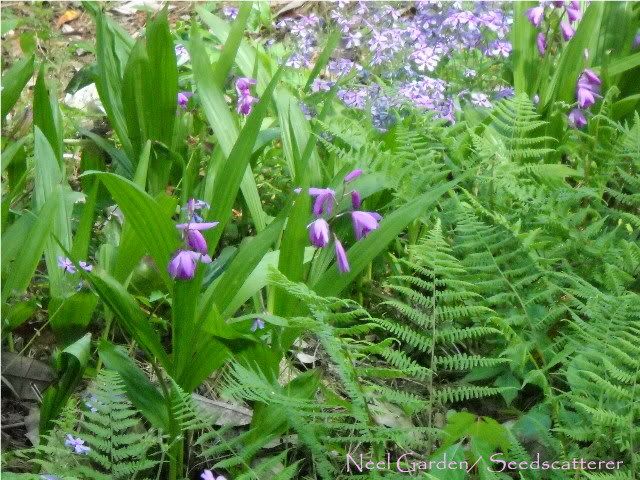 Wild Phlox, ferns and bluebells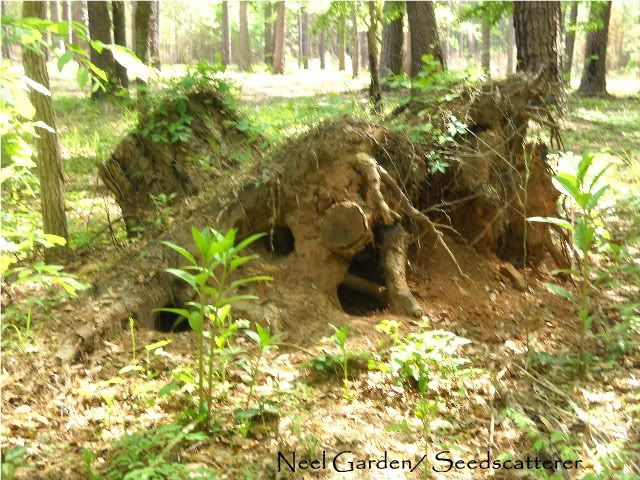 Armadillos and other creatures take advantage of trees downed by storms.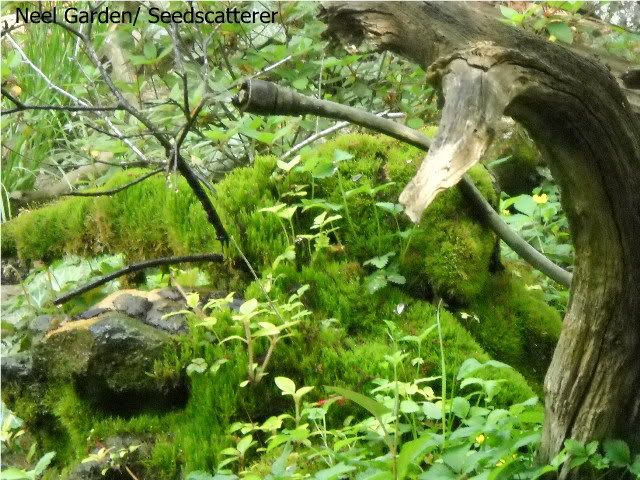 Mossy stones around the little pond where butterflies and birds visit in the Neel Garden.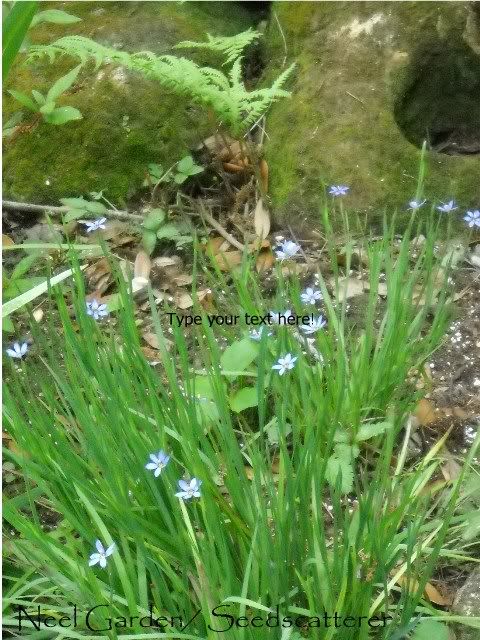 Blue Eyed Grass, now finished with bloom here.
I've been posting my wildflowers as I found them: Sundrops, Penstemon spp., Elephantapus foliage, Stokesia; some I cannot call the name.
Flowers are from the Garden of the Butterfly Lady. Photos and text are from Nell Jean at
http://www.seedscatterer.blogspot.com/
in the hot, humid depths of Southwest Georgia USA where wildflowers sometimes plant themselves in delightful combinations. Thanks to Gail of
Clay and Limestone
for hosting Wildflower Wednesday every 4th Wednesday of the month.