I first thought of chartreuse in the garden when I read that Valerie Easton used chartreuse, deepest purple, palest yellow and all shades of orange from pale to dark together in her garden. I immediately commenced to do that in my bright sunny front garden.
I don't copy Ms Easton's plant choices. Her PNW plants would faint and fall over here in South Georgia where summers are hot and humid.
Chartreuse Alternanthera is one of my favorite choices. It grows in sun or shade. Its only downside is that it is a compact little plant, unlike its rampant purple cousin. I have cuttings rooting, to make up for size with mass.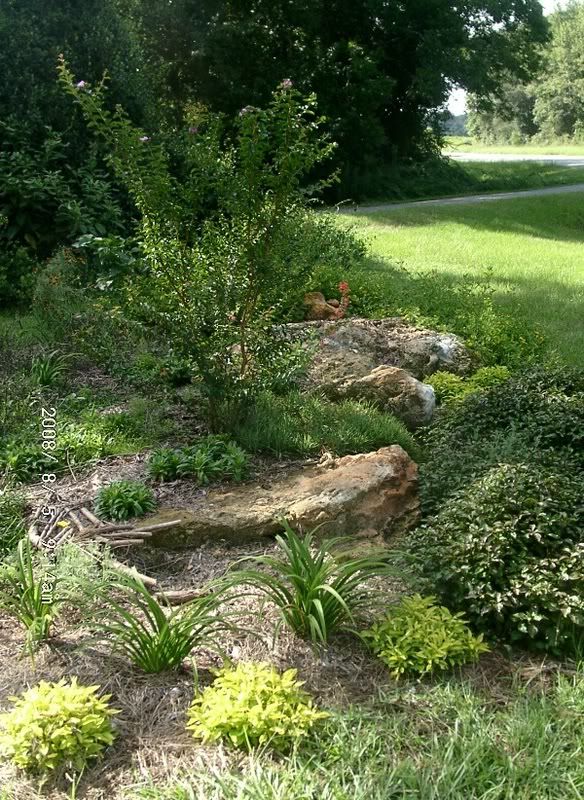 Chartreuse Alternanthera in August, 2008
Every Year is Different. Last year there were purple Daturas. The year before all Daturas were yellow. This year features Duranta repens with purple blooms and yellow berries after I trialed a single one last summer. I think it will be more permanent than the Daturas.
Palest yellow, chartreuse, dark purple and all shades of orange -- an incredible palette with unlimited choices.