What Defines the Ideal Garden? I read once a writer had determined that the rich spent their money on three things: sunshine, water and privacy. With ample sunshine, I expect they buy a bit of shade, too.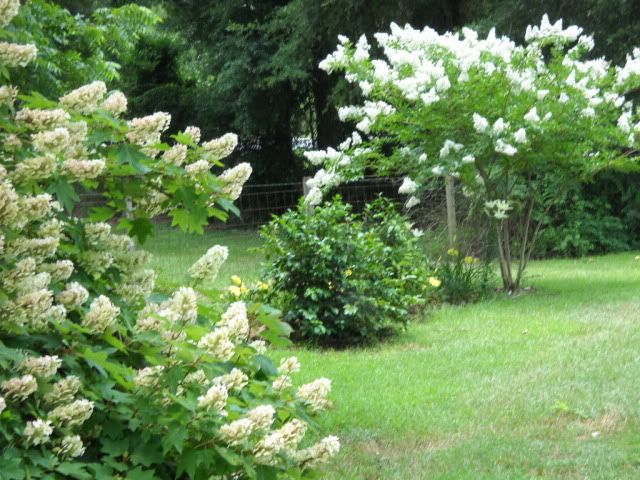 The south side of the Front Garden features white crape myrtle, pale yellow-green daylilies and white lilies. I added Salvia leucantha for fall purple. In winter evergreen camellias bloom pink but winter is a different season.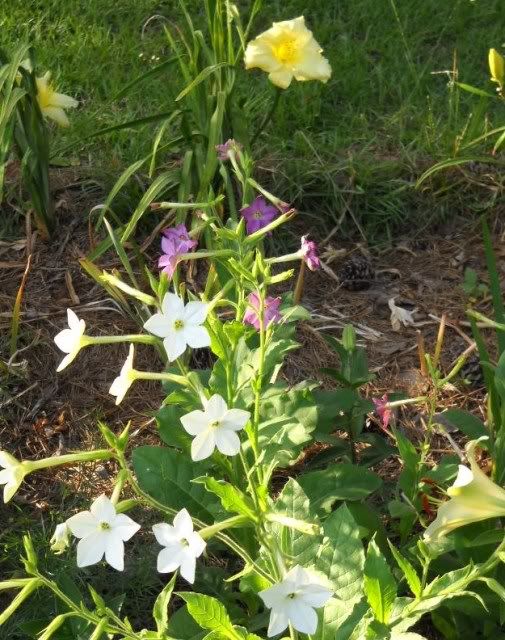 The opposite side has the same crape and daylilies. Added are yellow lilies, 'Moonbeam' coreopsis, Roses 'Sunny Knockout' 'Grandma's Yellow Rose' 'Julia Child 'and 'Eclipse.' Nicotiana is new from seed.
Moving to the Upper Garden, Black eyed Susans bring lots of temporary yellow.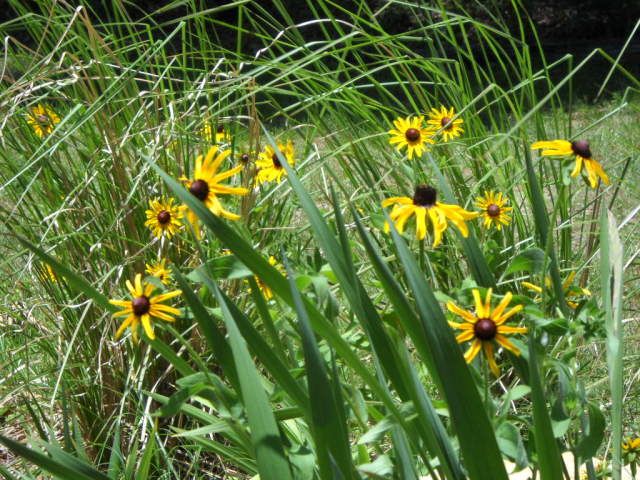 Black eyed Susans backed with Vetiver grass whose tips bend over in the breeze.
The south side of the oval lawn features blue hydrangeas and orange daylilies.
The north side of the oval lawn has pink flowers: daylilies, roses, pentas.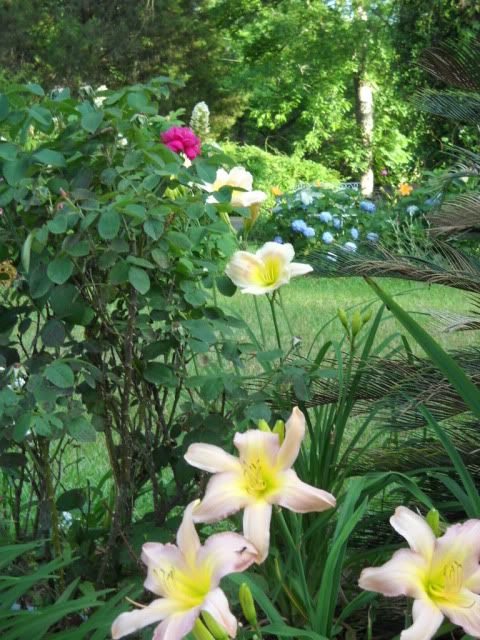 The recent prolonged winter that we've almost forgotten by now damaged many Cycads in this area.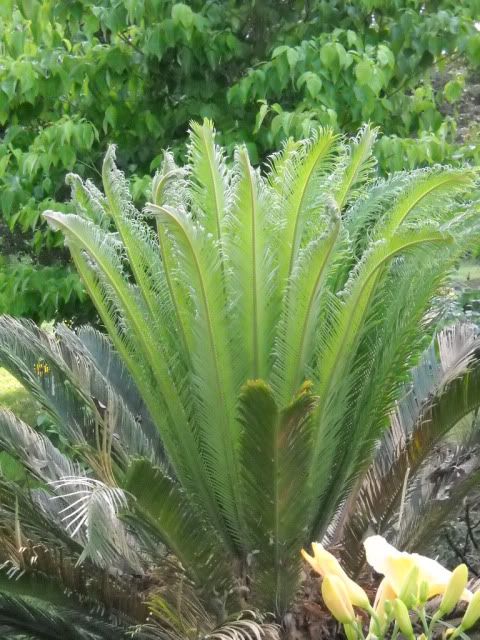 I cut off the fronds that were totally dead, leaving those with some green to produce chlorophyll for new fronds. They've finally shown themselves. I counted 36. When this cycad was a tiny seedling, its first year's new fronds were four. The next year, eight. It added multiples of 4 as it grew.
Amy asked when a garden is finished. Mine's finished. (Do you believe that?) I'm editing. Beds that seemed reasonable 10 years ago are now overgrown and need making smaller.for easier maintenance.
A Poll on the sidebar asks the ideal size of a garden. The questions do not adequately cover some important aspects. Should the garden be flat, or have terraces and contours? I like a change in terrain. Stones are important to my garden along with trees, shrubs and swathes of lawn.
Please take part in the Poll and comment.